Six Things To Know When Searching For A House In Atlanta
1) We are in a seller's market. What does that mean? Properties are disappearing very quickly. In East Atlanta, properties are lasting 24 hours before it goes under contract. Quick decisions must, and have to be made. Just know that after you go under contract, there is still time to back out after the offer has been made. It's the due diligence period, and this gives the buyer time to get the general inspectors, general contractors, and negotiate repairs into the contract.
2) Serious buyers know what they can afford, and are prepared to make the quick decision in the seller's market. They are able to show a proof of funds letter (cash), their bank statement (cash), or have been preapproved by a mortgage lender (bank loan) BEFORE searching.
3) The seller will only negotiate with people who have proof of funds. This means being able to place a formal offer on the property. I have been asked many times, "Will the seller go down on price?" I usually say, does that mean you want to put in an offer? The only time you can negotiate is if you show you can afford that property at the price you are negotiating.
4) Be prepared for multiple-offer situations on the house you love. Did I not say were are in a seller's market! Houses are not only going under contract in 24 hours, but it is going under contract in 24 hours with multiple bids on the table above list price. If you are not ready, you can you lose grasp of the house you already had furniture planned for.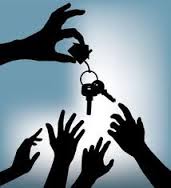 5) In Atlanta, rental prices are generally higher than monthly payments. The average home owner of a residential detached property stays 5-6 years; Condo owners are a little more transient. Roughly, the monthly payment is $650-$750 for a $100,000 property (Side note: I am not a mortgage lender, nor am I an expert in this field. I would be glad to get you in touch with an expert in the mortgage lending field). You can use those numbers as a multiple to obtain a rough estimate of what your monthly payment may be. While you are at it, look at how much you are paying in rent and do the math. What kind of house could you afford making the same exact payment.
6) Know your credit score. Let's go back to the days when you were in school. Do you remember that really smart person? Maybe that person was you. They knew their grade to the second decimal point. Now, lets go to kid that wasn't doing so well in any of their classes. That kid had no clue what their grade was. If you haven't realized the point I am trying to make, people with good credit know they have good credit. People with bad credit have no clue what it is. If you are serious about buying a property, and you need a loan from the bank, you need to know the financial standing you are in.
If you have any questions, don't hesitate to reach out to me. I will get you moving in the right direction!
Happy House Hunting!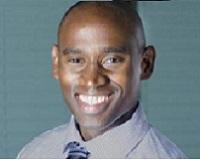 Author:
Julian Jackson
Phone:
470-210-4268
Dated:
March 16th 2015
Views:
728
About Julian: ...