How To Sell And Buy A Home At The Same Time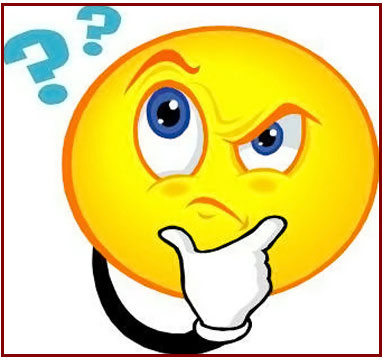 As the busy Spring and Summer real estate market starts to approach, many people think about the idea of selling their existing home and buying a new home. It's exciting to think of moving into a bigger house or into a better location, but one question that always comes up is how to sell and buy a home at the same time. This can be stressful and hard to coordinate the timing of both transactions simultaneously. When the Atlanta market wasn't so competitive, homeowners used to be able to make an offer on a home with the contingency that they sell their existing home first. Nowadays, sellers may be less inclined to agree to this contingency when we are in a seller's market.
&nbsp
I've listed some of the options/strategies that one could consider on how to sell a home and also buy a home at the same time.
&nbsp
Option 1:
&nbsp
The best option, but usually not the most likely, is to first buy the home you like. Once you have made it through the due-diligence stage and are confident that you will go through with the purchase, then place your current home for sale. This choice is typically not feasible for those who cannot come up with the down payment needed for the new home without first selling their current home. Also, it is not a popular choice if you are worried it may take a few months to sell your existing house and don't want to be stuck with the monthly mortgage payments. If your home doesn't sell quickly, a back-up option to this plan is to rent your current home (the Atlanta rental market is also hot right now). I've personally done this myself and it actually worked well in the long-run.
&nbsp
Option 2:
&nbsp
Sell your current home and move into a short-term rental or put your belongings into storage and crash at a friend or family's house. The advantage of this strategy is that you can take your time to find the right house. Buying a home is a big purchase and the last thing you want to do is buy a house out of desperation and then be unhappy with it months down the road. You also will be able to know exactly how much cash you have after your home sale that you can apply towards your future home purchase. The disadvantage is notably the inconvenience of having to move twice (or live with your in-laws for an undefined time period). I agree that it is painful to make these type of arrangements, but if you try to look at the big picture, it is worth the hassle.
&nbsp
Option 3:
&nbsp
First spend some time with your real estate agent and start looking at home options in the areas you're interested in. Then, place your home on the market. Once you get your home under contract, start hitting the home search hard. Since you have already spent time looking at the homes in your market, you should feel more comfortable if you need to make a quick decision. Next, make an offer on the home you have found, but remember, only do this after you have gotten your current home under contract. If you are not in competition with other buyers, you have a better chance at having a seller accept a contingency that you sell your current home (especially if you have completed the due-diligence period). However, if you are in a competitive offer situation, it is best to not include any contingencies and it may be the gamble you would have to take (which I personally would only do if I were already through the due-diligence period with the new buyers or have a satisfied feeling that all contingencies on the sale of the home will be met). Just remember that if you would opt to go this route (making an offer on a home with no contingencies on your current home selling), you'll still be expected to purchase the new home or else forfeit your earnest money.
&nbsp
Option 4:
&nbsp
One other option, which can sometimes work out for both the seller and buyer based on each other's logistical circumstances, is to sell your home and negotiate with the buyer to rent back your home to you for a period of time. I wouldn't say it always works out, but sometimes it does. For example, the buyer may be renting and has a couple months of rent in his lease and can easily stay put for a few more weeks or a month. This would give you some additional time to look and purchase a home and prevent you from having to put belongings in storage/move twice.
&nbsp
I'll admit that there's not always a perfect solution to this dilemma. I would always advise to come up with a plan B if plan A doesn't work out the way you expect it to. That way, you don't have to scramble last minute and cause additional stress.
Author:
Molly Slesnick
Phone:
404-989-4537
Dated:
February 17th 2015
Views:
311
About Molly: ...