You've done it. Got started on your home searching. You have an idea of what you want. Now you are thinking about what you need to do to get that house. What you might need to put down on a house to make it happen, but you might be thinking "how am I going to save that much?". How you think your credit score might affect getting a loan - or you may not think you can right now (but you'd be surprised!). You can't buy a house until you are qualified financially to do so.
Here are some down payment assistance programs in Georgia you can ask our preferred lenders (listed at the bottom of the email) about and how you can qualify for them:
Gwinnett County Georgia Homestretch Down Payment Assistance
Grant of $7500.00 for homes in very good condition in Gwinnett County only

Income below 80% of area average (mean)

For First time home buyer

Detached SFR-Townhomes-FHA approved Condos

Already built homes maximum $165,000 -new construction $228,000

6 year deferred payment -no monthly payment

Debt to income must be less than 43%

Occupy home as principal residence for 6 years and debt is completely forgiven

Can't have owned a home anywhere for last 3 years

Minimum credit score 640

8 hour Buyer education class by HUD approved Housing Counseling Agency

Home to be Inspected by Homestretch personnel prior to Closing
WE Dekalb Down Payment Assistance Program
Sponsored by the Dekalb County Development Authority
Approved Homebuyers will receive a 30 year fixed rate mortgage and a Non-repayable down payment grant equal to 3% or 5% of the initial principle balance of the mortgage. The amount of assistance depends on the selected mortgage rate. The grant can be used for down payment and/or the closing costs.
Maximum Qualifying Income $81,900 (families of 2 or less) and $95,600 (families of 3 or more)

Eligible types of loans are FHA and VA

FHA maximum mortgage limit is $342,700

VA maximum mortgage limit is $ $417,000

5% of total Loan Amount forgiven at Closing table

Minimum FICO score is 660

Maximum Debt-to-Income ratio is 44.9%

No First Time Buyer requirement

Owner Occupied only-No Investment properties

Property must be located in Dekalb County

New or Existing 1-4 units detached or attached SFR , condo's, townhouses.

No pre-payment penalty

Refinancing is permitted

Standard Agency mortgage loan guidelines apply

Co-Signers are NOT permitted

Construction to Perm NOT permitted
DeKalb County Home Down Payment Assistance Program
Qualified Participants eligible between $5000.00 up to $8000.00 in Down Payment Assistance

If Applicants credit score is 620 or higher, the applicant can qualify for $8,000.00 in DPA

Buyers must contribute 1% of the purchase price of their own money

You must live in the house for a full 5 years, after 5 years the debt is forgiven.

If you sell or refinance the property during the initial 5 years the full initial loan balance must be repaid in full.

Applicants must have a Household income of less than 80% of HUD?s Median Income

Net family assets must be less than $10,000-(Cash, CD?s, Stocks, Bonds, Land, or all forms of Capitol Investments.

Maximum purchase price is $157,225 or no more than 95% of Atlanta HUD median home price for Atlanta.

Dekalb County code Inspection is required by a certified DeKalb County Home Inspector prior to purchasing

All Homebuyers in the household must have successfully completed a HUD Certified First Time Home Buyer education course

House must be located in DeKalb County and must be a Single Family Residence and must meet the DeKalb quality standard in 24 CFR 982.401 A DeKalb County Representative will inspect the house prior to Closing

DeKalb County will monitor down payment assistance program files at a minimum of every two years to ensure files are in compliance with all DeKalb County and HOME HUD regulations and requirements. Monitoring criteria will include but not be limited to: program design and marketing, participant eligibility, property eligibility, eligible costs, loan processing, property standards, and other federal requirements.

Borrowers may NOT receive any cash back at closing.
Hall County Georgia Down Payment Assistance
Provides need based grants from $2,500 to $5,000, for properties purchased in Hall County Georgia

Buyer must be a first-time home buyer

Maximum purchase price of $271,050

Must be at or under 80% of the HUD median income

Home buyer education required
Georgia Dream Down Payment Assistance Program
Provides Interest Free loan from $5000 to $7500 for all Georgia counties

Professions that involve health care, public protection, certified educators, and those with disabilities may qualify for $7500

Must be First Time Homebuyer or not have owned a home within 3 years (unless in a targeted area)

Metro Atlanta area income restriction 1 or 2 person household income $ 69,000 maximum 3 or more and 79,500 maximum

Outside Metro Atlanta counties $59,000 or $68,500 respectively

Maximum home purchase price $ 200,000.

Must invest at least $1000 into the purchase

Interest Free loan - No monthly payments ? when house is sold or refinanced ?silent second? mortgage is paid back

8 Hour Buyer Education is required if credit score is 660 may be taken on line. (Still takes 8 hours)
Federal Home Loan Bank Down Payment Assistance Grant
Provides 4:1 matching funds up to $5,000 for Borrowers not involved in the occupations below

Provides 4:1 matching funds up to $7,500 for those involved in Public Safety, Medical, or Education

NO First time Home Buyer requirement

Maximum purchase price to not exceed the FHA limits in the area being purchased

Must be at or under 80% of the HUD median income

Home buyer education required
Invest Atlanta 4.0
An attractive 30-year fixed interest rate mortgage with up to a 5% grant

Higher income and purchase price limits for eligible home-buyers

Refinances with a 5% grant are allowed

No first time home-buyer requirement

No repayment required; up to a 5% grant is forgiven at closing

Current residence must be sold prior to closing on the new home

Income limits cannot exceed program income limits

Must have a minimum credit score of 640 and debt-to-income ratio of 45%

Must qualify for first mortgage with Invest Atlanta participating lender

Contribute $1,500 of own funds towards closing

Maximum purchase price is $374,268

Single family detached homes, townhomes, 2-4 units and condominiums

No manufactured housing

Property must be owner-occupied, primary residence

The property must be located in the city limits of Atlanta

To determine if property is located in the city of Atlanta, go to gis.atlanta.gov
USDA
Provides up to 102% financing in participating Georgia counties

No first-time home buyer requirement

Maximum purchase price of FHA limits in area purchased

Higher income limits than county programs up to $82,600

USDA Mortgage Insurance significantly lower than FHA Mortgage Insurance or Conventional Mortgage Insurance
Flowery Branch Georgia Down Payment Assistance
Home Development Resources, Inc. offers a down payment assistance program, funded by the Georgia Department of Community Affairs Community Home Investment Program (CHIP), to help first time home buyers to purchase a home. If you purchase a home in the city limits of Flowery Branch, GA., Depending on your income, you can receive between$2,500- $5,000for down payment and/or closing costs toward your first home. This program is designed to help families in a specific income range. The income limits change each year. Below is an example of the income chart.
1 person

family of 2

family of 3

family of 4

family of 5

family of 6

Income

$21,700

$24,800

$27,900

$31,000

$33,500

$36,000

DPA

$5,000

$5,000

$5,000

$5,000

$5,000

$5,000

Income

$34,750

$39,700

$44,650

$49,600

$53,600

$57,550

DPA

$2,500

$2,500

$2,500

$2,500

$2,500

$2,500


OTHER REQUIREMENTS:
Complete a pre-purchase application

Provide proof of income for all adults over 18 years of age (2 pay stubs)

You have not owned a home in the past three years

The home you purchase must be the primary residence

Purchase price of the home cannot exceed the FHA limits for Hall County

Attend Home Development Resources, Inc., First Time Homebuyer workshop
So, go ahead and reach out to one of our preferred lenders to see what you need to get ready!

PREFERRED LENDER LIST:
Katherine Kuring
Georgia's Own Credit Union
404-874-1166
Jennifer Boswell, Ameris Bank
Office: 770.423.3086
Cell: 470.226.4879
Website: https://www.amerisbank.com/banker/jennifer-boswell/

Andrea Nidess
Angel Oak Home Loans 404-788-9757
Kathy Delbridge
(678) 773-0651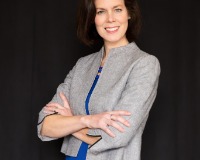 There are a lot of Real Estate Agents out there - why would you choose Loper Realty? We are completely devoted to each client, offering excellent, white-glove services as we help you through the real....